Talleres de historias de vida y liderazgo para mujeres /Storytelling & Leadership Training for Women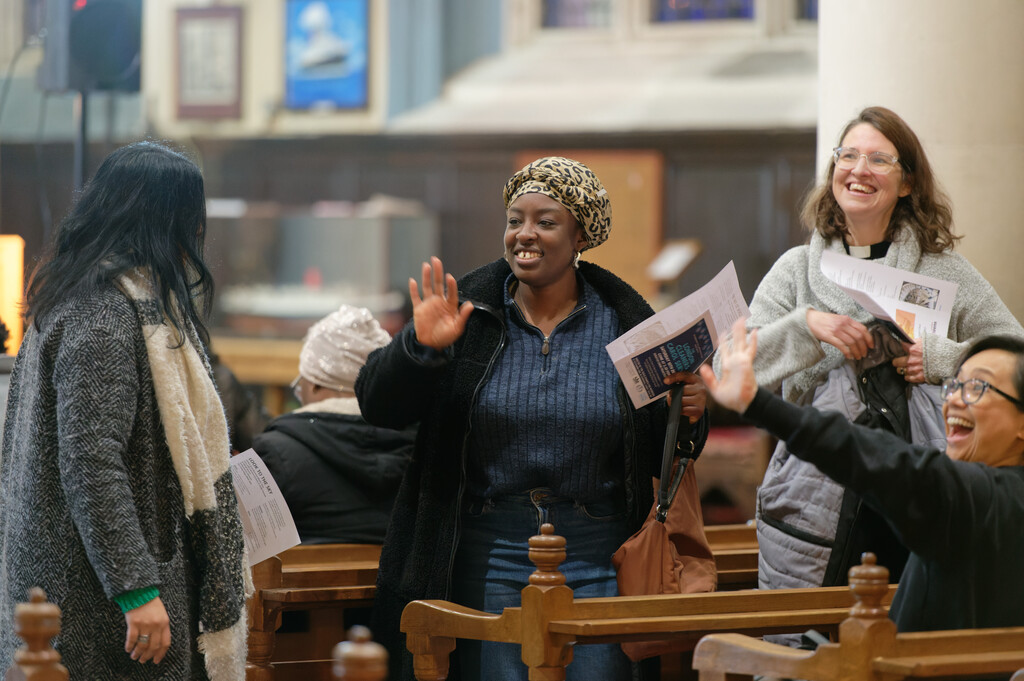 Saturday, 25 February 2023

10:00am - 3:00pm

86 Leadenhall Street, London, EC3A 3BP
About
Desarrolle sus habilidades de liderazgo compartiendo sus historias de vida en una comunidad de mujeres, trabajando para la transformación comunitaria.
Venga por diversión, amistad, empoderamiento y cambio.
Este curso es para todas las mujeres que quieran aumentar su autoestima, fortalecer sus habilidades de liderazgo, construir comunidad y aprender cómo se pueden usar las historias de vida a inspirar a los demás por el cambio positivo.
Ivonne Loján y Claire Moll Namas del equipo de St. Katharine Cree van a dirigir este curso. Las dos son organizadoras comunitarias y lideresas con experiencia.
Si tienen preguntas, contacten a Ivonne en ivonne@stkatherinecree.org o office@stkatharinecree.org
El curso es gratis e incluye el almuerzo. Se requiere estar en las dos sesiones para completar el curso.
Las sesiones se van a realizar en la iglesia St. Katharine Cree en Leadenhall Street. Las estaciones de Tube más cercas son Aldgate, Aldgate East, Fenchurch Street y Liverpool Street. El bus número 25 tiene una parada frente a la iglesia.
-----------------------

Develop your leadership skills by learning to share stories with a community of like-minded women who want to transform their communities together.Come along to this four session course for fun, friendship, empowerment and change.
This course is for all women who want to raise their confidence, strengthen their leadership skills, to build community, and to learn how sharing stories can help us work for positive change.
The course will be led by Ivonne Loján and
Dr Claire Moll-Namas
from the St Katharine Cree chaplaincy team. Both women are experienced community organisers and leaders.
If you've got any questions before registering then please email us at
ivonne@stkatharinecree.org
or office@stkatharinecree.org
The course will be free of charge and lunch will be provided each time. You need to come to all four of the sessions to complete the course.
Please tell us if provision of childcare would enable you to participate.
All sessions will take place at the Guild Church of St Katharine Cree on Leadenhall Street. The nearest stations are Aldgate, Aldgate East, Fenchurch Street and Liverpool Street. The number 25 bus stops outside.
Location
86 Leadenhall Street, London, EC3A 3BP
Info This event has now passed.